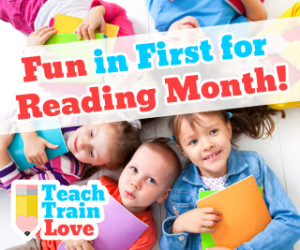 Reading is a celebration!  While it should be celebrated on the daily, reading month is the PERFECT time to plan some extra special activities for the kiddos.  Here are a few things I did with my first graders for reading month.
Side Note:  My school celebrates reading month in January, though technically I guess it's supposed to be in March?  Anywho…this will get some of you thinking about it early!
1.   'Reading is Fun' Projects:  Every reading month I assign a special at-home project to bring families together to share in the excitement of reading.  I make sure to offer supplies and/or class time for students who may need it.  I offer three project choices, including a 'Gimme 5' facts option, a 'Story Sack' retelling option, and a 'Character Monologue' dress-up option. Presentation day in class is a ton of fun.  You can read more about it here.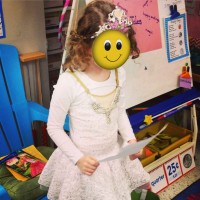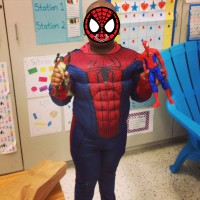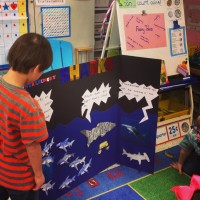 2.  Character Dress-Up Day:  Have students and staff dress up as their favorite book character for the day.  Make sure students bring in the correlating book to show and share. Here I am dressed up as the Paper Bag Princess!  I LOVE this non-traditional fairy tale!  Girl power!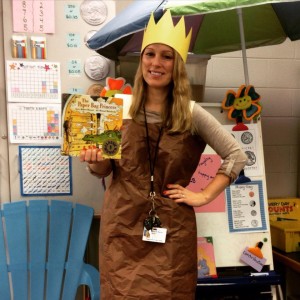 3.  Door Decorating Contest:  My school did a reading month door decorating contest.  Each teacher decorated their door to tie to some kind of a book theme.  We read Tacky the Penguin and various other Tacky books.  We also graphed our favorite Tacky story.  Happy Birthday, Tacky received the most votes!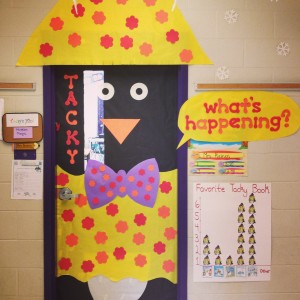 4.  Read It/Watch It:  Read aloud a good book and allow time for students to watch the movie or shortened video!  This can spur some great compare/contrast discussions.  Here is a list of 275 Popular Children's Books That Were Made Into Movies.
5.  Class Book:  Publish some kind of a class book based off of a read-aloud.  Here is a class book we published in honor of Dr. Seuss's ABC:  An Amazing Alphabet Book.  Every student contributed a page!  This book is a hot item during read-to-self and buddy reading time.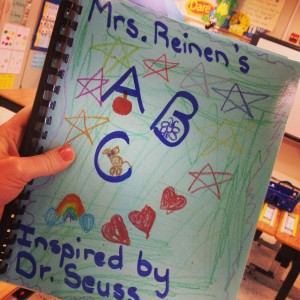 6.  Literacy Buddies:  Set up a time to visit a class from another grade level to buddy read, share a poem, put on a reader's theater performance, etc.  It's always exciting for the children to bond with students of various ages over literature.
7.  D.E.A.R.:  Set up several times throughout the month for your class or entire school to Drop Everything And Read.  It sets the tone that reading is a top priority!
8.  Guest Readers:  Invite staff, community, or family members in to read a favorite book.  My hubby was one of our many guest readers.  Here he is reading The Book with No Pictures. Total hit!!!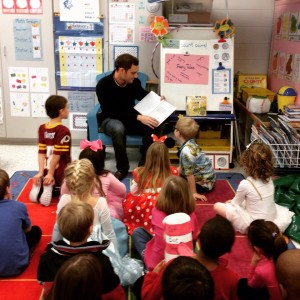 What kinds of fun activities do you do for reading month???  Please share in the comments section below!  Thanks!