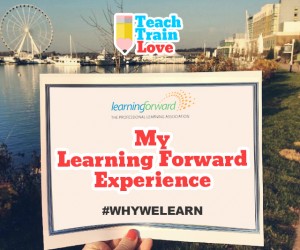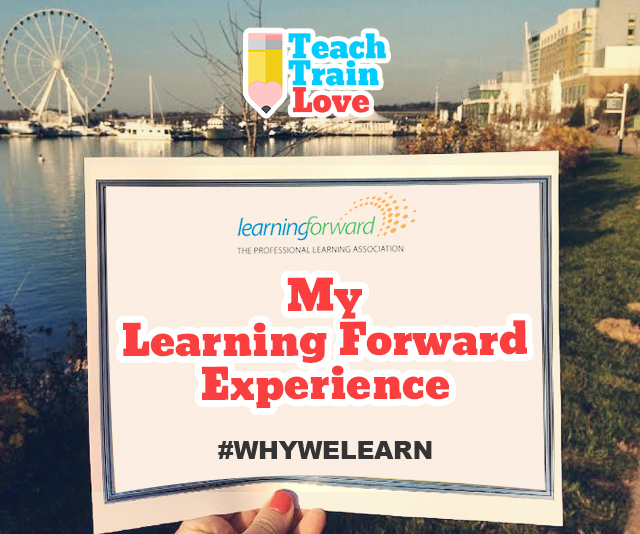 Early this month, my school division provided me with the amazing opportunity to attend the Learning Forward 2015 Annual Conference in Washington, D.C. Learning Forward is the only association devoted exclusively to advancing professional learning for student success. Given my new role as a professional learning specialist, attending this was the perfect way for me to learn and grow with other like-minded educators across the country. 
During this 3-day conference, I got to see several inspirational keynotes, visit with 57 educational vendors, attend a variety of engaging sessions, and even go on a field trip to The Inspired Teaching School. Secretary of Education, Arne Duncan, paid us a surprise visit to share remarks about the new Every Student Succeeds Act also. You can follow all of the conference excitement at #LearnFwd15.
So, what were my top 3 take-aways?
In my 'Supporting Beginning Teachers' session, Tina Boogren from the Marzano Research Laboratory shared the below graphic. We discussed how vital it is to provide strategic support based on where a new teacher is in the continuum. New teachers need physical/institutional, emotional, instructional, and then institutional support again (in that order throughout the year).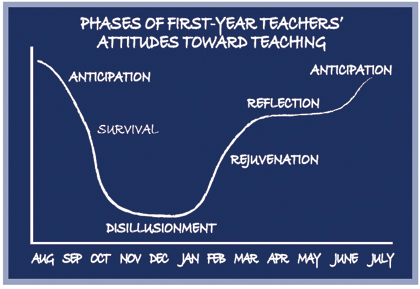 Additionally, in 'More Tips, Tools, and Techniques for Professional Learning', Lisa Casto and Janet Swan shared this 4-corners pre-assessment activity. Essentially, these laundry detergent posters can be hung in different corners of the room to determine group needs/feelings. For instance, those who feel like they've just been hit with an overload of information might be encouraged to head to the Tide corner. Participants feeling positive and enthusiastic about a new concept might belong with the Cheer group!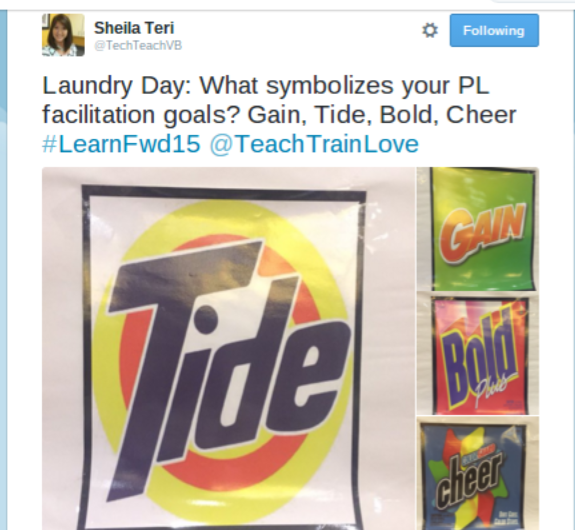 In 'Fundamentals of Professional Learning' with Terri Lles and Diana Ely, a couple concepts really stuck with me. For starters, when creating a professional learning activity, think BECAUSE!
B-Beliefs
E-Expectations
C-Climate/Culture
A-Attitude
U-YoU and me = Us
S-Standards
E-Environment/Enthusiasm/Energy
Also, be sure to reflect on the key question, "How am I going to socialize adults into this professional learning activity?" 
To acclimate adults to the learning environment, it's wise to provide them with an independent activity before progressing to partner, small group, and whole group work.
Just For Fun…
The 2016 Learning Forward Conference will be held in Vancouver next December. I'm going to try my best to make it happen somehow, someway!