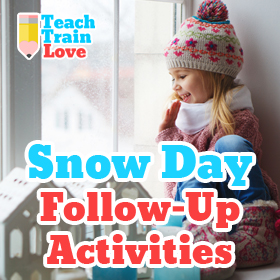 We got five inches of snow on Monday night here in Virginia Beach.  It is now Friday and we're still out of school.  Craziness, right?  This area just isn't equipped to combat snow and ice like some of our northern friends.  Freezing temperatures haven't helped matters, but luckily a warm weekend is ahead. Goodbye Anna, Elsa, and Olaf!
So, where does this leave our students?  From what I hear, they've had some fun but are now begging to come back to school.  Here are 3 quick activities to do after a snowstorm:
1)  Favorite Reading Spot:  Multiple days off from school can lead to 'brain drain'.  Here's a picture and email I sent out to my students' parents.  It gives children a gentle nudge to read and lets them know I'm thinking of them.
Dear Students,
I hope you are enjoying all of these snow days. Elsa must have had something to do with this! One of the best things to do when it's cold outside is to curl up with a good book! Please email me a picture of you reading in your favorite spot in the house. In exchange, you'll earn a nickel for the class shop when we return to school. Stay warm and happy reading!
Sincerely,
Mrs. Reinen
P.S.-I like to read on my couch in the living room by the fire.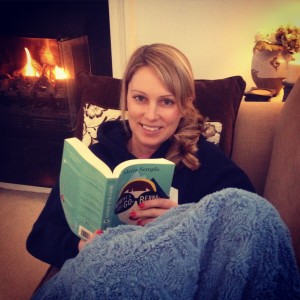 2)  Snow-Themed Class Magazine:  Students will be dying to share about the fun they had in the snow. Use that interest and excitement to create a snow-themed class magazine.  Have each child contribute one page.  Students can write personal narratives, poems, how-to pieces, interviews, etc.  Below you'll see a couple pages from a 'Winter Times' magazine we created after a snowstorm last year.  Such authentic writing!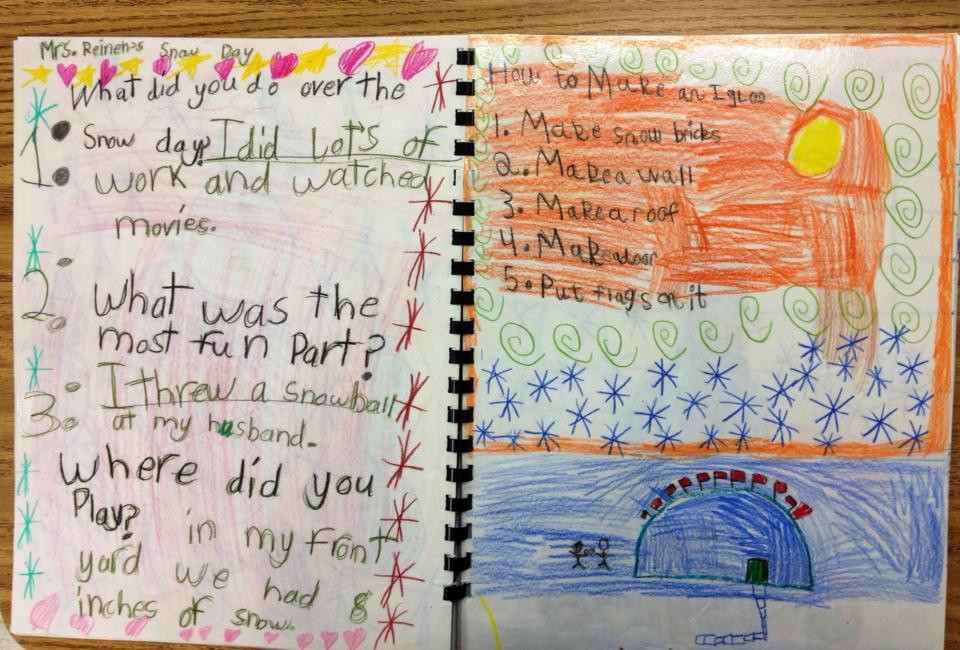 3)  'Make It Snow' Writing:  Give each student a white piece of paper and provide them with a wintry writing prompt.  Call students to the edge of the carpet, and instruct them to crumble their paper up into a snowball.  They will FLIP at this point!  Once you regain attention, tell them that they will be given one minute to 'make it snow', by grabbing and tossing each other's snowballs into the air.  Afterward, collect and read the responses out loud to the class, or have them take turns reading each other's (depending on the grade level).  This is a great way to celebrate reading, writing, and snow!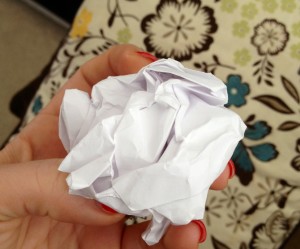 What kinds of follow-up activities do you like to do after days off for snow???  Please share in the comments section below!