The Swivl is an easy-to-use technology tool that acts as a personal cameraman within the classroom.  I became the best of buds with our school's Swivl last year.  Not only were we required to video tape, analyze, and reflect on classroom lessons as part of our district's teacher evaluation system, but I also needed video footage for the National Board Certification process.  Rather than having to schedule someone to come in to follow me around the room with a video camera (which is both inconvenient and unnatural), I could just press a button to get the same job done.  Once the students got over their initial intrigue of this robotic device, videotaping became second nature.  I used Swivl's first generation product called Swivl Legacy.  However, the company just released the Swivl Robot which has even more capabilities!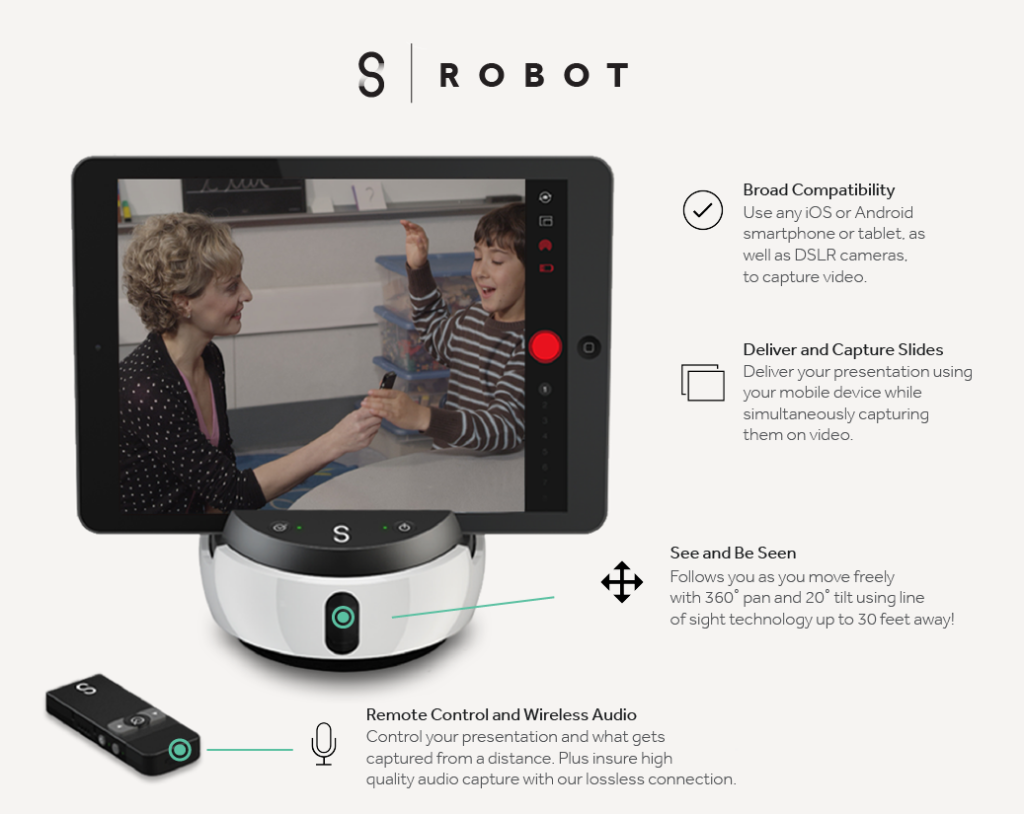 So, a little more about it.  The Swivl itself is a panning/tilting platform that accommodates all iOS and Android tablets, smartphones, and DSLR cameras.  Before using it, you must download the Swivl Capture app.  The Swivl will track your whereabouts in the room by a little marker that you can hold or clip to a lanyard around your neck.  This marker also has a microphone in it, so you and your students can be clearly heard no matter where you are in the room.  The Swivl Cloud allows you to create, manage, and privately share videos.  You can also embed images and slides directly into the videos, a very advantageous feature for those educators practicing under the Flipped Classroom model.
Check out pricing information here.  If you do not have access to one, I would highly recommend putting in a purchase request to your principal for the use of staff members.  That's how we got ours!  🙂
Good luck!